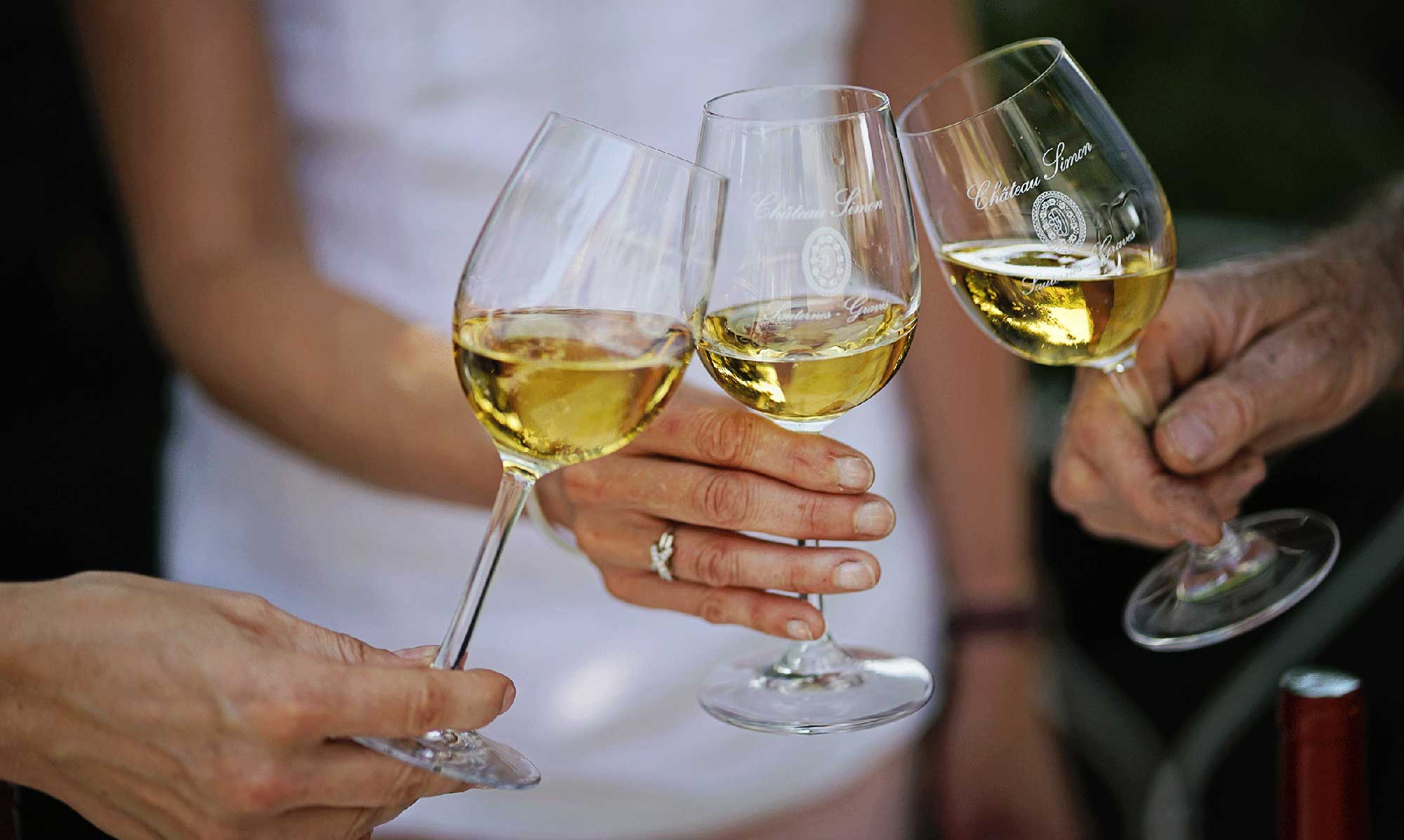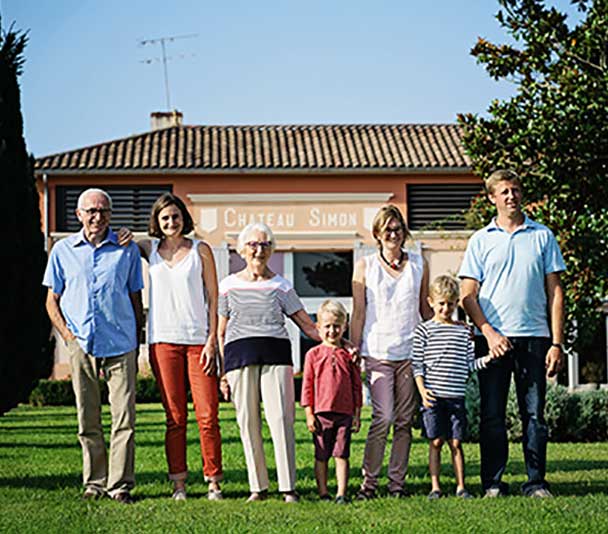 Visit & Meet up at Château Simon
Visits & Free Tastings, Château Simon is open :
Week days from 9h to 12h and 13h30 to 17h30 ;
Week-ends: please contact us for further information.
We would be delighted to welcome you to our vineyard. We offer wine tasting to allow us to introduce you to our estate and the exclusive wines we produce. Please feel free to bring your own lunch and enjoy our beautiful garden if the sun is shining! Chairs & tables are available and provide the perfect setting to fully appreciate the spectacular surrounding landscape.
Group visits must be scheduled in advance. We offer a large selection of packages from thematic tasting to wine & food events… Please feel to contact us to discuss your enquiry!
Meet with us at one of the many Wine Fairs
Château Simon can be found at many of the French wine fairs hosted by Vignerons Indépendant. We also participate in other major food & drink events held regionally.
Please check our map to see if there are any events near you that may be of interest. We would be pleased to see you and have the chance to introduce Château Simon, the team and the wonderful wines we produce or just to say Hello! to friends new and old.
Feel free to contact us in advance if you would like to place your wine order to be collected at the fair.
Do not hesitate to contact us for further information or enquire about VIP invitations!
* Fields with * are mandatory